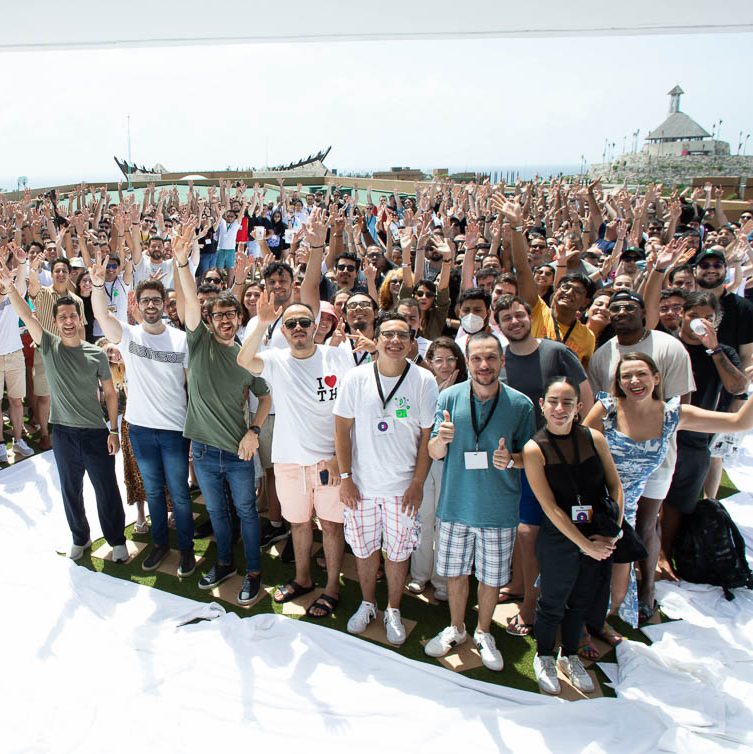 case study: people make your brand
how spelfie helped Bitso build brand awareness and
provide an out-of-this-world experience
The Bitso company celebrations highlight the truly joyous experience spelfie events have to offer.

Bitso is "the first crypto unicorn in Latin America, revolutionizing finance since 2014." They wanted to mark their 8 year anniversary by bringing their team together for the first time in years. Many of their employees had never met their colleagues so this was a great opportunity to come together to celebrate!

Bitso worked with event partners, Dharma, to organise an exceptional trip to Mexico for their team. The talented team at Dharma produced an experiential weekend that the Bitso team will never forget, with a surprise that would go down in history in the company…a satellite was on its way to capture their moment with a spelfie!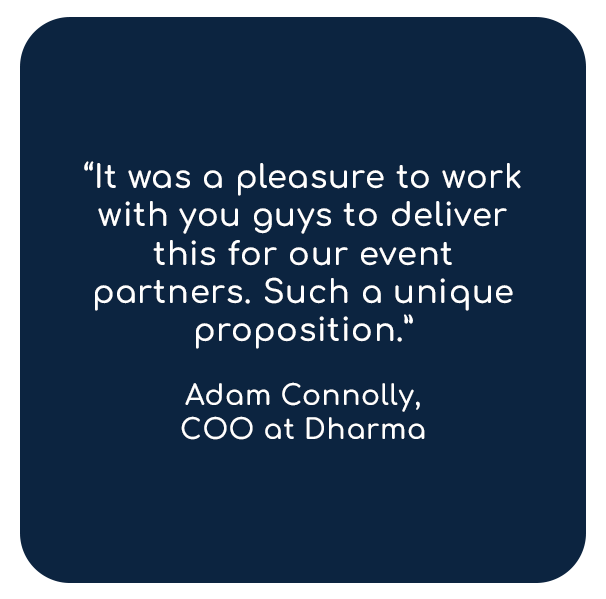 GOAL: Surprise! Showing how far Bitso will go for their employees!
One of the main goals for the organisers was to surprise the employees attending the conference with something out of this world to remember their experience. As well as using this as an opportunity to build more brand awareness through their employees.
The employees at Bitso affectionately call themselves 'Bitsonauts' – so this was a perfect match, being able to use space technology with spelfie…the selfie from space!
We collaborated effectively with the team at Dharma to plan and organise the spelfie event. From people mapping to density planning, we ensured their ground team was fully briefed to take advantage of all opportunities! We used our expertise to help get to grips with some of the complexities that come with tasking a satellite. On the day…
The event organisers led employees onto the rooftop of their hotel for a surprise they would never have guessed…their very own selfie from space, captured by a satellite passing overhead!

The employees stood in the shape of their Bitso 'B' logo, using sheets on the ground for maximum contrast in the satellite image. They smiled up towards the sky once the countdown had ended and captured this incredible moment together as a team.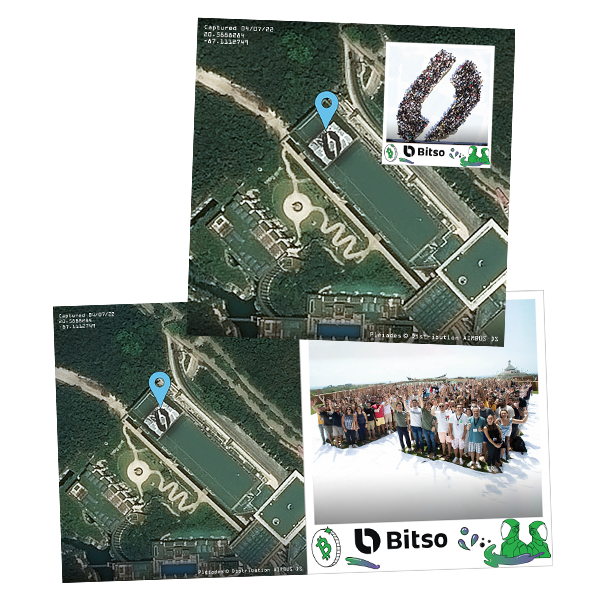 "Bitso is not your typical company" – Mission Accomplished
The versatility of spelfie allows clients to use their spelfies in different ways. In this case, Bitso used spelfie to show just how far they will go for their team and highlighting that people do make your brand. As well as using the image captured to build brand awareness online.
Their spelfie was used across the entire company to promote their new open roles, with every employee sharing the spelfie with a brand message across social media.
Bringing people together from across the country for this event is very special to their team and ours. The joy of spelfie is on the smiling faces in the photos.

We love working with creative agencies, like Dharma, to create unique experiential moments at events that surprise and delight attendees!