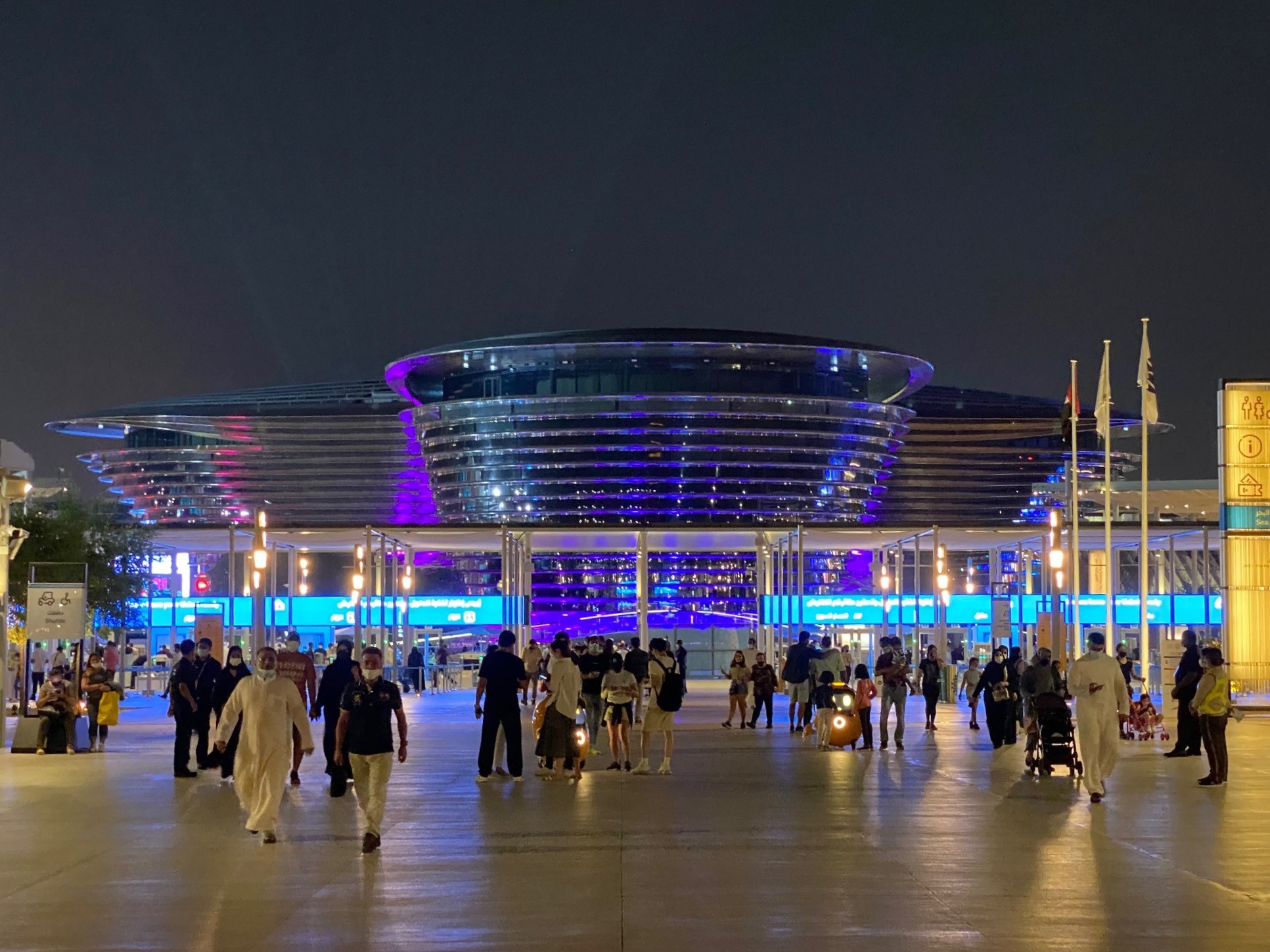 case study: see things differently with spelfie
how we captured the bigger picture on
UK National Day at Expo 2020 Dubai 2022
UK National Day 2022 took place in February 2022 at Expo 2020 site in Dubai. The purpose of UK National Day was to takeover the site to showcase the strength of the United Kingdom's technology, innovation, culture, music, food and much more.

People travelled from all over the world to see the different country pavilions and exhibitions. We were asked to represent the space sector in Scotland, offering a new perspective of Expo 2020 to engage with all participants.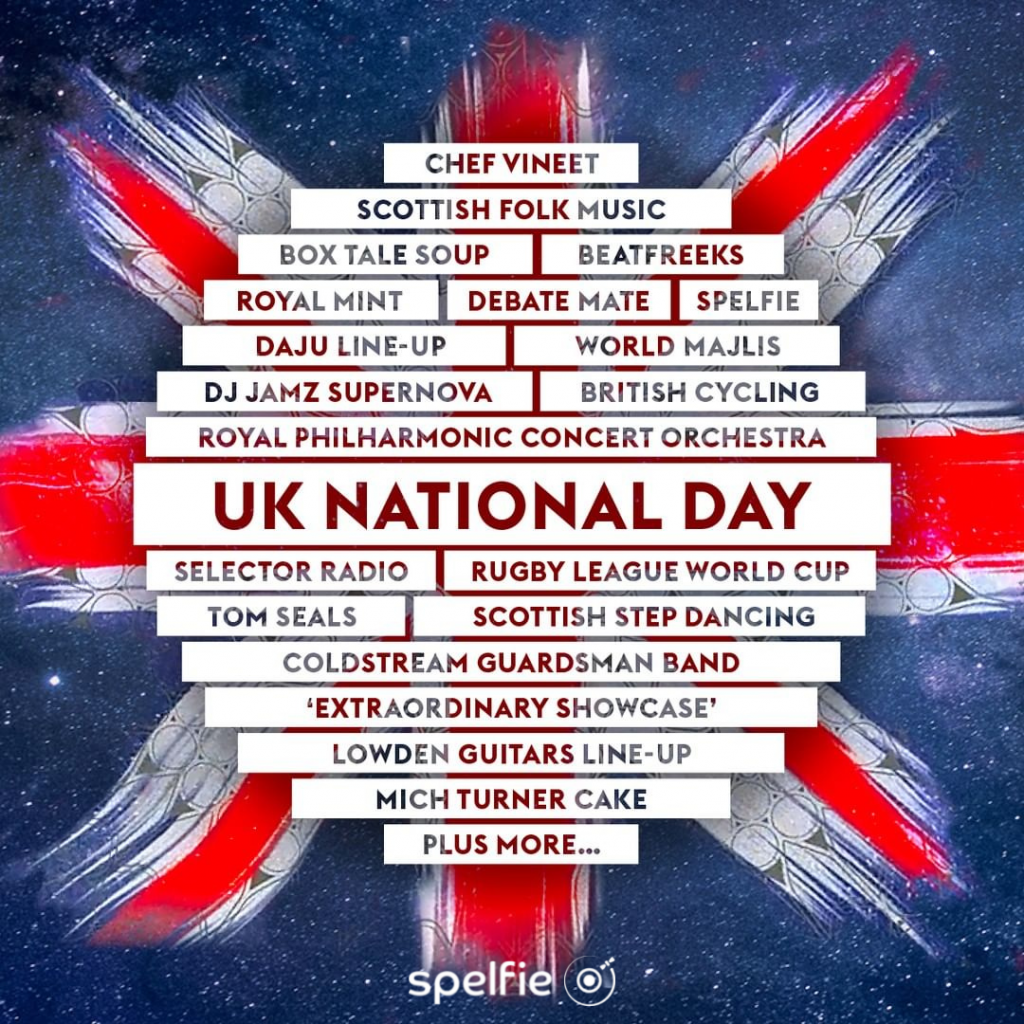 GOAL: See things differently…from SPACE!
The theme of UK National Day was 'See Things Differently' which was the perfect opportunity to showcase spelfie's unique patented technology. Our joint goal was to see things from a different and new perspective…space! As well as creating a experiential event moment that we could share with the world.
We worked with the Department of International Trade to scope out the opportunities available at the event. We identified the opportunity to create a STEM learning experience and encourage children from all around the world to interact with space technology in a really fun way! What do kids love more than selfies and space!?
Ahead of the spelfie event we used social media, and on-site marketing, to encourage app downloads. This meant participants were able to watch the countdown to the spelfie moment! Through our online efforts we were able to encourage governmental bodies and prominent names in the space industry to get involved.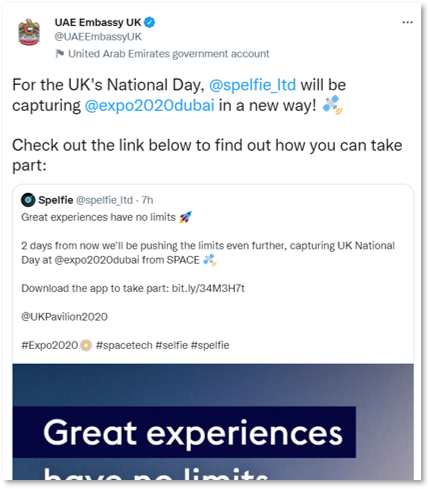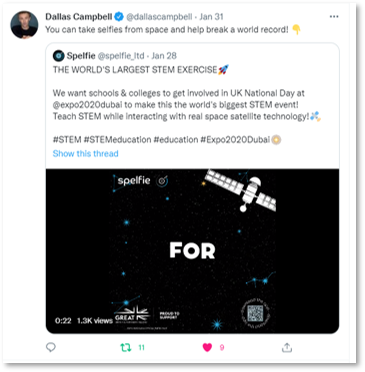 Sky News Arabia interviewed our CEO, Chris Newlands, ahead of the spelfie to find out more about spelfie and how it would capture the Expo 2020 site that day! The satellite captured the full Expo 2020 site with the focus being the iconic UK Pavilion. On the ground at Expo 2020 people were getting involved throughout the day and from multiple locations across the exhibition.

Through remote participation people all around the world could get involved in this spelfie too, from the United Kingdom to Canada, Spain, Australia…the world was taking part along with Expo 2020 site. It was a truly global hybrid event!

Being able to share the joy of UK National Day around the world was an incredible way to 'see things differently' and come together for an experiential event.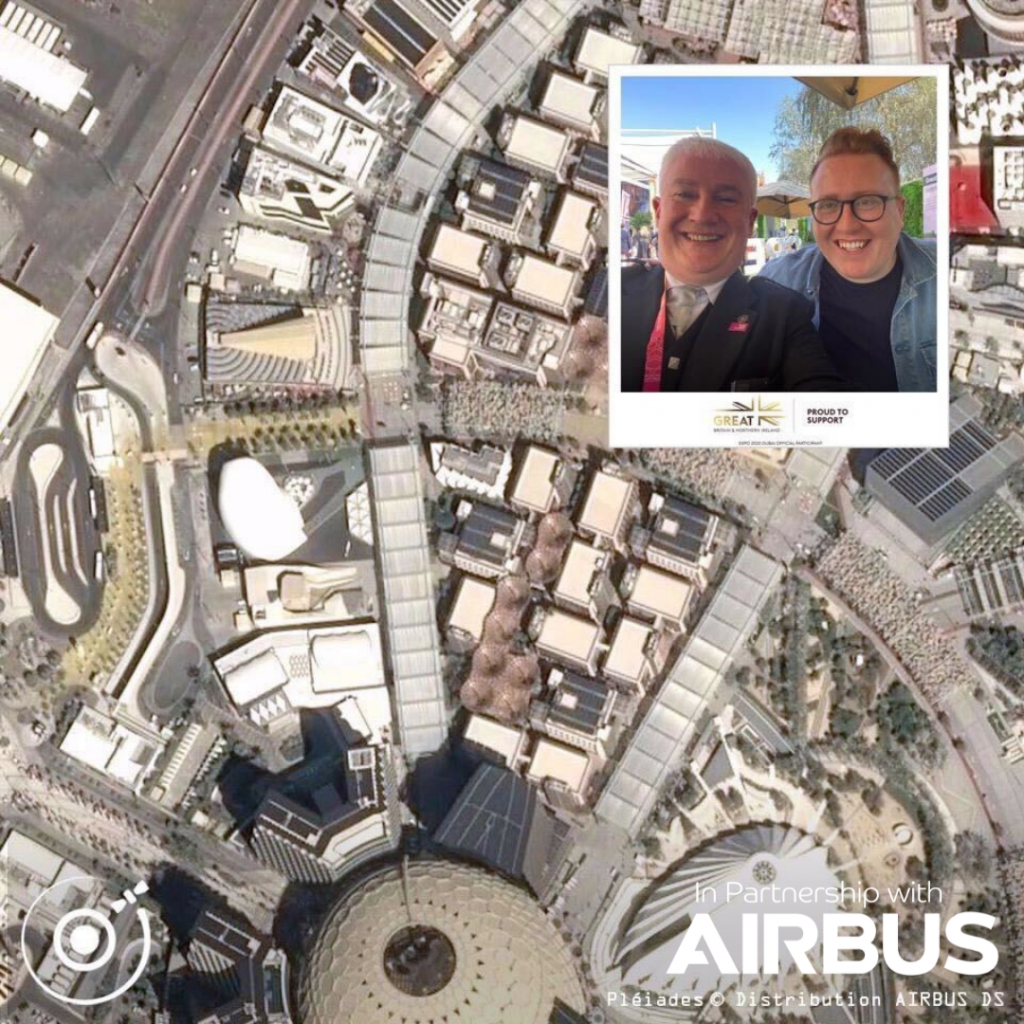 Check out some spelfies from this event!