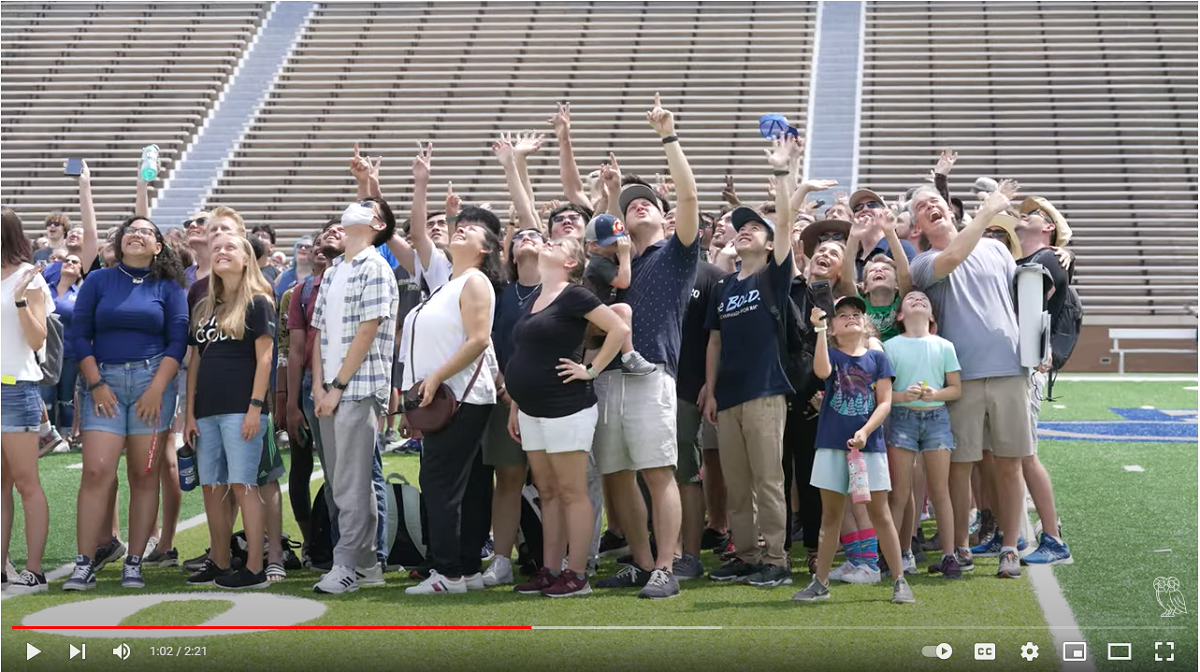 case study: bringing generations together
hundreds of people gathered to take their spelfie to
celebrate 60th Anniversary JFK Event at Rice University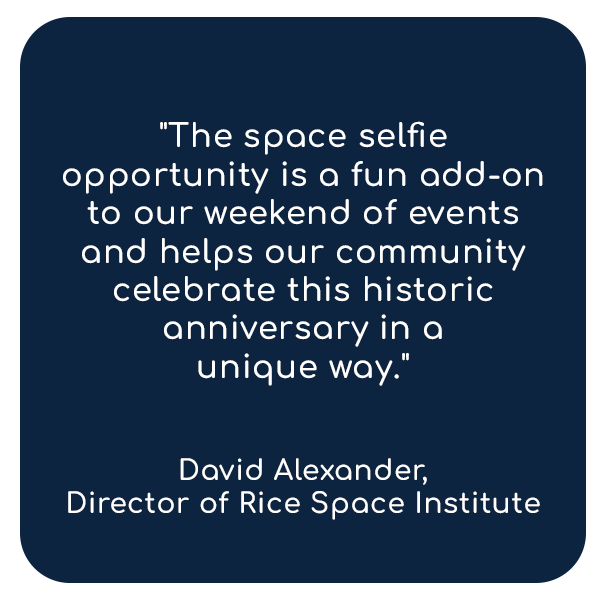 In 1962, John F. Kennedy visited Rice University Stadium and gave his famous "To the Moon" speech to a packed stadium.

To celebrate the 60th Anniversary, Rice University in collaboration with NASA planned a weekend filled with interesting events. They showcased how far the space industry has come since that speech was first delivered!

Bringing people together for this celebration was really important, in steps spelfie. Spelfie is the perfect way to bring together a multi-generational community to create something unique, whilst also interacting with space by using advanced satellite technology to capture the moment from space!
GOAL: Bringing together a multi-generational community
Rice University had created a weekend of activities, including an impressive collaboration with exhibitions by NASA. The space community in Houston Texas and around the world were invited to celebrate…from professionals in the industry to audience members of the 1962 speech, past alumni and current students. All were coming together to commemorate this moment, to look back to see how far we've come!
They were looking for a way to engage with attendees and encourage attendance at the event. Spelfie was the fan engagement tool they needed to achieve this goal in a completely unique way. On the day…
Hundreds of people came to Rice University Stadium to take their selfie from space. The Rice University Band Coordinator put together the plans to create the number 60 on the pitch using event attendees. An iconic image to mark the occasion!

The event attendees had been encouraged to download the app before the event to watch the countdown as the satellite orbited into view. The crowd all counted down together…3…2…1…and waved up to the sky as the satellite passed overhead. Together they celebrated the anniversary, while also getting the opportunity to interact and engage with space technology in a completely new way!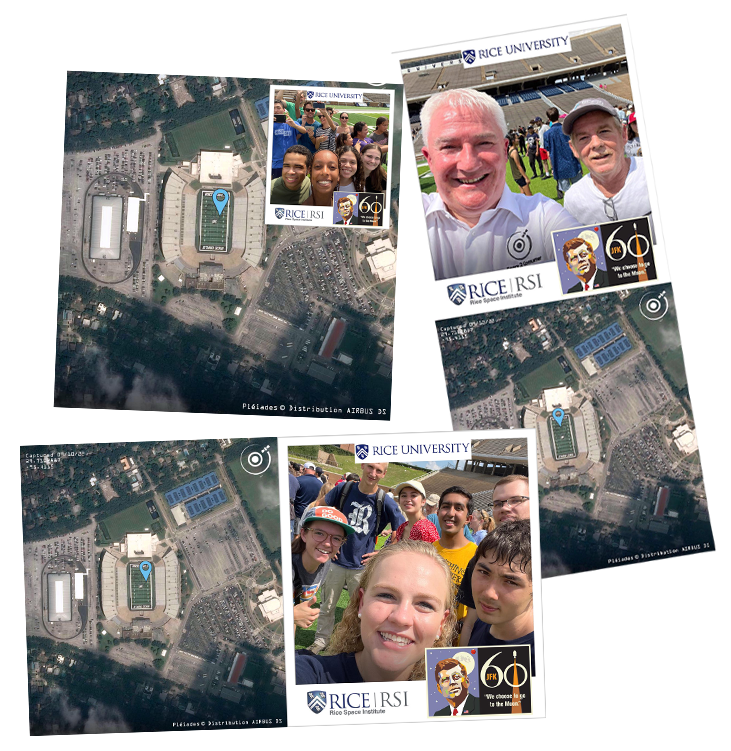 Watch the video to feel the excitement on the day:
This is a great example of how spelfie elevates celebrations in a really unique way and facilitates large audiences as an effective fan engagement tool. The ability to bring together a community of like-minded people to create something incredible together.

We loved working with Rice University and Rice Space Institute to bring this element of fun to their event!